25 Things Before 25
Twenty five years old seems wild. I still feel like a baby. This past year has been full of big changes and adventures. I thought it would be fun to revisit 25 lovely highlights from my year as a twenty four year old.
The biggest change since 24, was quitting my job and beginning my freelance business. It was the right time, the right moment and I haven't looked back since. I have had so much fun building my business this past year and working with so many amazing people!
P and I moved into a home to call ours at the beginning of 2017. It's been such a fun year settling in, furnishing the rooms and hosting board game nights. And has been extra fun for me to set up my home studio!
Decided to mix it up, after having the same hairstyle for a good couple of years, and cut a fringe! The fringe is always risky, because I usually start whining about it after 3 weeks. But loving it this time round, will be keeping for a while longer!
4/ Paolo bought me an ipad Pro
I just had to include this in my year's highlights because this was such a good 24th birthday gift! I use it constantly, and has been an amazing tool in my design work.
Living on our own has meant learning to cook has become a necessary for our survival! And I have to say, it has been a lot more fun than I thought. I mean, I'm no chef, but I have been able to pull off a few recipes!
... and visited Lucy! London was the first stop on our Europe trip last year, and we definitely didn't spend enough time here. So we are making our way back this year!
7/ Spent a day At floriade
All my dreams came true at the Floriade Flower Festival. Seriously what is more magical than being surrounded by beds and beds of flowers!
8/ Stayed overnight at a bakery in barcelona
Nothing beats the smell of fresh bread in the morning! Highlight of Barcelona was definitely our accomodation: Hotel Praktik Bakery.
9/ Started Bullet JournaLling
Ah, can't believe I only discovered this in October. I have never been able to keep a diary or journal very consistently in the past - but since I began to bullet journal this has changed! I've kept up my diary ever since day one. It's definitely been the best system of journalling I've tried.
10/ Floated on a swan in halLstatt
Visiting Hallstatt, Austria last September was pure magic. It was like stepping into a disney film. And the fact that you could take swan paddle boats on the gorgeous lake was just an absolute dream!
11/ Started practicing yoga regularly
Yoga has been a really good addition to my everyday schedule - for exercise, or to take a break and refresh, or to clear the mind for sleep. Plus also improving my flexibility and strength.
Had an amazing year for travel with my husband. Visiting England, Spain, France, Greece, Italy and Austria.
The city of Bath in England had been on my list for a long while. Being a Jane Austen fan, I'd always wanted to see the various sites written about in her books.
13/ HOsted our first christmas
Ah, I wish we could have our christmas tree up all year round. It was too much fun decorating our house and then hosting our family on Christmas Day. Our first large event held at our home.
So happy that Paolo and I decided to hire a car in Austria and drive from one side to the other. I highly recommend this beautiful drive with major spots; Vienna, Hallstatt and Salzburg
Having a freelance business meant my instagram was filled with client work and new shoots. I needed another space of my own, so I launched this blog and the instagram account @shethespy. It's been lovely having somewhere to share my style and travels.
16/ Watched a show at the moulin rouge
Sadly, I don't have photos of this - but pictured is a street nearby to the moulin rouge. If visiting Paris, I highly recommend buying a ticket to watch the famous moulin rouge show. It was amazing!
17/ Dream destination: Santorini
Stayed at picturesque Oia, Santorini in our little cave house. Our view was just so beautiful. Everything about this island is insta-worthy!
18/ Took Sound of music bike tour
I'm a huge huge musical fan, so of course I can't visit Austria without seeing the von trapp sites. A friend recommended this bicycle tour and it was the best decision ever! Imagine riding around the city and through the fields with the songs of the Sound of Music playing from your basket. Stopping at key spots and re-enacting your favourite scenes. Oh bliss!
19/ Saw the Eiffel tower at sunrise
If you want to experience something magical, wake up in the dark and head to the Eiffel tower for sunrise. It also means you can get a shot without the crowds.
20/ Slept overnight at the zoo
We stayed overnight at Taronga Zoo in Sydney. What an experience! We got to see animals during the night while the zoo was closed, and feed some in the morning.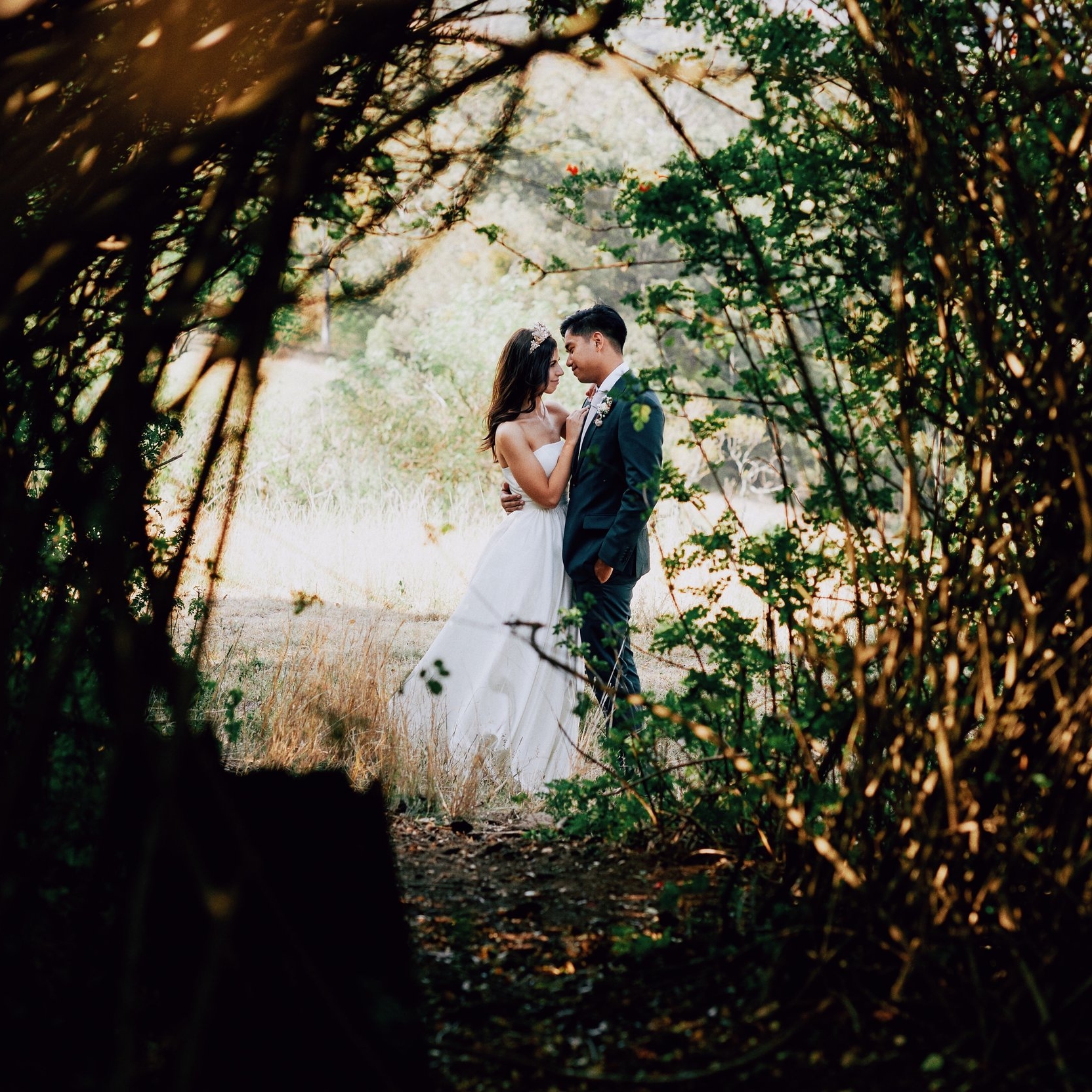 Celebrated a whole one year married to paolo, with our anniversary on 26th November. Happiest year ever! Can't wait for so many more.
22/ Focused on a happier healthier self
After a very anxious and moody 23rd year.. last year I made it my goal to do whatever it takes to feel happier and less anxious. This meant quitting my job and changing how I operate my day to day. As well as trying to become more healthy by eating better. And I think it has been a successful year.
23/ Watched la la land with a live orchestra
.. at the Sydney Opera House. The orchestra was conducted by the film's composer Justin Hurwitz. It was such a unique and special way to see this film that I love!
24/ Began an instagram just for my collages
Digital collages have been something I'd always designed for my self or for my blogging. It wasn't until this year that I began to share and connect with other brands and influencers designing these edits. See my collages at @heycuteshirt
25/ Worked and met so many amazing people
The past year, I utilised my online presence more than ever before. Reaching out and networking with other brands, models and creatives. It has been an amazing year and I've had the opportunity to make so many friends!